Some new information regarding the Xbox Series S has popped up and from what we are hearing, the budget-oriented console is not going to ship with a disk drive. The Xbox Series X is going to come with a Blu-Ray drive but that is not going to be the case for the little brother. This is worrying as people have plenty of physical game copies that they might be interested in using with the Xbox Series S.
Update: The official specifications of the console have been confirmed and we now know that the Xbox Series S does not come with a disk drive and everything is going to be digital. We still do not know regarding a trading system for people that have a collection of physical games.
According to Tweak Town, Microsoft is going to an all-digital approach with the Xbox Series S. This is not something new, the Xbox One S got an all-digital edition which was cheaper than the model with the disk. A disk drive free Xbox Series S could be cheaper as well but the issue here is what of the games that people have on disks?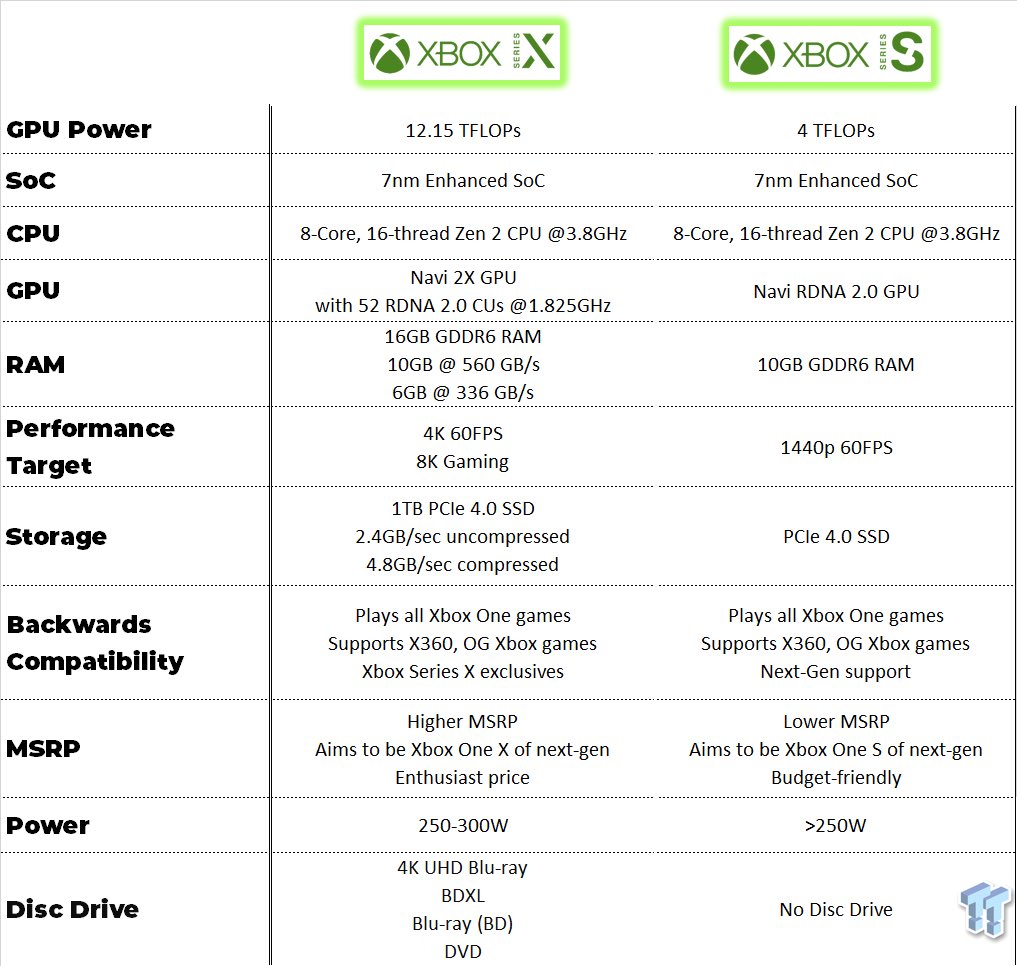 Tom Warren, Senior Editor at The Verge touched on the matter and he mentioned that MS might offer trade-ins. People might be able to send MS the physical copies and redeem digital copies of the game instead. The following is what he had to say regarding the matter:
I am not 100% sure on how they'll handle it, but there have been rumors of a digital switch over where you send discs to Microsoft etc. I honestly hope they do this.
While this could be a potential solution, it does seem like a lot of work. This might not even be a potential solution in some parts of the world where Xbox products are not officially available.
Another interesting bit of information that the Tweak Town break down of the specs of the Xbox Series X and Xbox Series S is that not all Series X games are going to run the on S. There will be some "Series X exclusives". This might be confusing for some consumers and I think that this is going to be fairly difficult to market but these are rumors and speculations at this point as this has not been confirmed by Microsoft at this point. The Series S has not been announced by the company as of right now.
In other news, we learned that PS5 is not really using RDNA2 but RDNA 1.5. Which is a mixture of RDNA1 and RDNA2. This could give XSX a significant boost in performance. Not that it really matters. We already know that when it comes to raw performance the Xbox Series X is going to come on top.
Let us know what you think about the Xbox Series S not having a disk drive and not getting all the games that come to the Xbox Series X. Would you still by one?